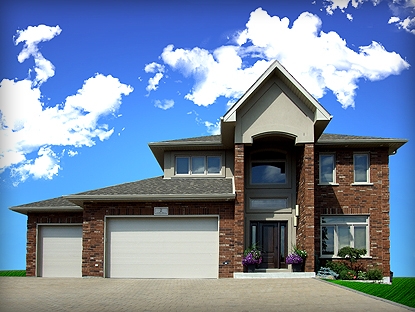 Homebuilders of Distinction
One of a Kind Custom Quality Built Homes
With over 25 years experience in crafting unique and beautiful custom built homes, Cusinato Developments prides itself in making our client's dreams a reality.
Home is definitely where the heart is, and your custom built home should be everything you desire.
Our approach results in the creation of buildings of incomparable quality and comfort that perfectly match your lifestyle while delivering you and your family a solid investment that will last lifetimes.
Cusinato Developments custom built homes integrate distinctive functional designs, exotic resilient materials, and innovative building methods, with environmentally friendly and energy efficient technologies, while employing old world craftsmanship for a superior finish and fit.

Our homes typically feature spacious construction, high ceilings with unique architectural detailing, perfectly matched flooring of stone, ceramic tile, preengineered solid wood, granite, quartz and marble countertops, rounded rockwall corners, centerpiece stone fireplace mantels, oversized ensuite stone and glass shower rooms, and custom handbuilt cabinetry and woodwork throughout.

Our client's satisfaction is our highest priority. We look forward to meeting with you
to discuss your ideas, needs and project requirements.
Need more information?
Click here
to contact us now.